PLEATED SHADES - VERTICALS - ROLLER SHADES - FAUX WOOD - CALIFORNIA SHUTTERS
PLEATED SHADES
VERTICALS
ROLLER SHADES
FAUX WOOD
CALIFORNIA SHUTTERS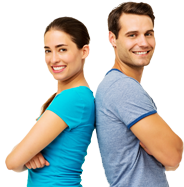 Shop-At-Home
Personal Service & Installations
Welcome to Just Blinds in Niagara
When all you need are blinds
When you purchase your blinds from Just Blinds, we will also do the blinds installation to save you time and effort. Available in a wide range of styles and prices, blinds are the perfect complement for your windows. Just Blinds offers a unique retail experience where we come to you, offering a great range of products, including vertical blinds and shutters, so that you can be sure the blinds you order are the right size and work with your home's décor. 
We pride ourselves on being your local experts on home interiors and the window coverings market – we take assessing your custom needs to our range of products to heart. We love to consult with our clients and make sure they find the perfect solution, to not only cover their windows but also find a beautiful enhancement to their decor. Blinds are not just functional; they're also beautiful! Let us help you add to your home's appeal!
Customized, top-quality blinds installation
When you purchase your blinds from Just Blinds, we will also do the installation. After ordering your custom blinds, we will schedule an installation time that is convenient for you. We offer a full warranty on our products, ensuring you are completely satisfied with your new blinds. We even take care of the removal and disposal of your old blinds.
Home shopping at its finest – our family-run business works with you!
Just Blinds carries a wide variety of styles of blinds. A member of our team will visit you at home, show you the styles and options available and discuss sizing and installation. We want to ensure your blinds complement your space beautifully. As a family-run business we take particular care and consideration to make sure things in your home are made perfectly and that you are completely satisfied with the purchase, the installation and any follow-up!
With us coming to you, you will be able to enjoy the convenience of home shopping, while having the peace of mind in knowing you are investing in the right products.


We Carry
Canadian-Made
Products
If you prefer to purchase Canadian-Made products, we carry Maxxmar. Call us at 905-371-1742 for a consultation of these products today!